Yesterday, the Internet went on strike to protest the American anti-piracy legislation SOPA (Stop Online Piracy Act) and PIPA (Protect IP Act).
The goal of the strike was to raise awareness of the dangerous implications of the legislation and to pressure the American government to kill the bill.

While some Canadians have also spoken out against the act (Canadian copyright expert and University of Ottawa law professor
Michael Geist being the most vocal opponent
), most Canadians still remain unaware of the fact that they will be very much affected by SOPA if indeed it is passed into law.
Overview of SOPA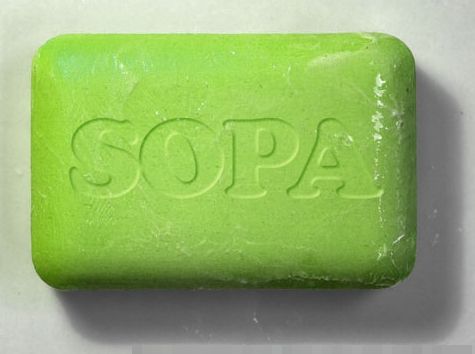 What is the goal of SOPA?
To give the U.S. government the authority to prevent U.S. visitors from visiting foreign-owned websites that offer pirated content.
How would this be accomplished? SOPA gives the U.S. Attorney General new powers to seek a court order requiring:
- U.S. Internet providers to block access to pirate sites.
- U.S. credit-card processors to stop processing payments to the sites.
- U.S. advertising networks to stop placing ads on the sites.
- The legislation also gives content owners the right to take private legal action against the websites, in addition to the actions of the U.S. Attorney General.
Why are people concerned about the bill?
1. The broad definitions of what constitutes a "domestic site" that falls under U.S. Jurisdiction.
2. The broad definition of what constitutes a "site dedicated to the theft of U.S. property", which includes any site that has the functionality that could be used to enable a copyright infringement.
3. The bill gives the U.S. Attorney General the power to take down a site without legal oversight - the need to prove actual copyright infringement in a court of law.
4. Threatens the security and stability of the structure of the Internet.
5. Imposes an unnecessary burden on website owners to monitor and regulate any sites it links to, as linking to a site that hosts copyrighted content can result in the site being black-listed.
6. Ignores the "Fair use" clause of copyright law, which allows you to use copyrighted work without asking for permission as long as its not for
commercial
gain or for satirical
purposes
.
7. That the bill would impact access to the Internet, unnecessarily impact the right to Free-Speech, result in censorship, results in an unreasonable expansion of the U.S. government's power to impact the Internet and will not actually impact piracy.
Why Canadians should be concerned

It is very clear that if SOPA were to be passed into law in its current state, it would change the landscape of the Internet as we know it today.
Mashable
has argued that because the law would punish a website for linking to a site that has copyrighted material for which it is not the copyright holder, it would effectively criminalize common Internet usage and sites such as Twitter, YouTube, Facebook, Wikipedia, Gmail and Dropbox would cease to exist.
You may say to yourself,
"So what? This will only affect Americans. In Canada, I'll be able to go on using the Internet exactly the same way I do today."


But
unfortunately,
this is not the case. SOPA will indeed have a very real and very negative impact on Canadians as well.
How SOPA would impact Canadians
1. It places Canadian websites under U.S. Jurisdiction
Although the goal of SOPA is to give the U.S. Attorney General power to act against foreign-owned websites, one of the most
disturbing
aspects
of the bill is in how it defines a "domestic" website. SOPA defines a
domestic
Internet site as one whose:
a) Domain name is registered with a registry "located within the judicial district of the Unites States"; and/or
b) IP (Internet Protocol) Address is allocated by an entity that is "located within a judicial district of the United States".
Because any dot-com, dot-net or dot-org domain name is managed by a U.S. based domain registry and Canadian IP Addresses are allocated by a U.S. based entity (side note: IP Addresses are
allocated
on a regional bases, not national), SOPA places
Canadian owned websites under the
j
urisdiction
of the U.S. and grants the Attorney General the power to take down the website, without a legal due-process.
Whether such a take down would stand up in a Canadian court is doubtful, but by the time the matter was decided the damaged would already be done.
2. It WILL change how you use the web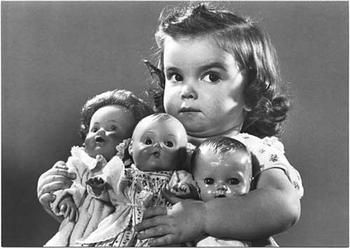 Do you know what you use the web for the most? Sharing.
We share our lives, our creativity and thoughts; the things that make us laugh, cry and think; the things that inspires us and the things we want others to know about. Now, are you aware of how much of what you share is actually copyrighted material? Probably not, but do you consider sharing a link to a video or article as the theft of copyright? Of course you don't, because the copyright laws have the "fair use" clause which allows you to use copyrighted works without asking for permission for non-commercial purposes.
Let's also not forget that t
he majority of the websites we know, love and use on a daily basis are located within the United States. That means SOPA could (would?) identify these sites as ones that are
"dedicated to the theft of U.S. property"
and either force them to monitor every piece of content that is shared within its domain or kill them outright.
Let's be honest, it will kill them outright. The amount of resources it would take to monitor a site like Twitter or YouTube would
bankrupt
a company in a short amount of time, as its costs would increase and users would abandon the sites
because
I don't see anyone paying for a
censored
version of Twitter where you tweets go live two days after you've submitted them.
Welcome to 1984 folks, with Hollywood Big Brother, linkcrime and memory holes.
3. It WILL affect Canadian brands & online marketing efforts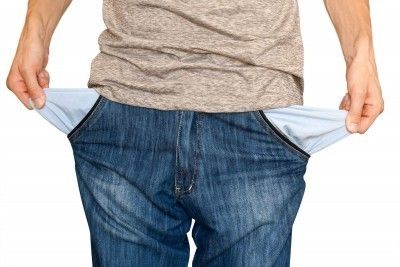 Besides the obvious threat of having your site shut down, lose its search engine ranking and advertising because you were served a copyright
infringement
notice, as either a domestic or foreign site, let's assume that you are 100% safe from having your site
identified
as a site that is
"dedicated to the theft of U.S. property
". Now, look at your current online marketing mix - do you use search engine marketing? Do you have an active Facebook page? Do you utilize SEO? Do you run consumer-generated contests or promotions?
Well, all of these tools that you have been using to grow your business will be impacted by SOPA.
Because SOPA criminalizes linking:
a) your SEO strategy will have to stop
utilizing
inter-linking, currently one of the best ways to increase your search ranking.
b) you will have to monitor all comments on your site and remove any links to a domain that has copyrighted materials that it does not own.
c) you will stop running user-generated contests and promotions as the costs to plan, set-up and run such a promotion will far out weight the potential ROI and it will put you at risk of having your fun, little site taken down.
d) your Facebook page will turn into another corporate site because you will have to prevent your fans from posting content in-real time (as you have to double-check it first) thus deceasing the engagement value of your page and resulting in your Facebook page becoming your customers' complaint board.
Because SOPA gives the U.S. government the power to remove advertising from a website:
a) your online advertising will increase in cost. As companies will only want to advertise on reputable sites, competition will increase for the ad sapce, which will increase the demand and thus increase the costs of advertising.
b) you will no longer be able to reach that niche market cheaply and effectively, as smaller sites will not be able to sustain themselves under the new financial burdens.
What can you do?
2. Spread the word. Talk to your family, friends and co-workers about SOPA and how it will impact Canadians.
@kinga_p
**UPDATE January 20, 2012**
This morning Senate Majority Leader Harry Reid announced that he would
be postponing the vote on PIPA
.
Minutes after Harry Reid's announcement
, House
Judiciary Committee
Charmin
Lamar Smith
announced
that he would be shelving the current version of SOPA. Read the article here.